WHAT WE HAVE DONE
CASE STUDIES
"They make my job easier!"
This team of pros came to Intercal to assist with numerous projects for the company. Their creative abilities to incorporate business sense with creative campaigns and community programs have made it easier to communicate to our merchants and work with our community.
Bill Andrews, InterCal, Vice President Asset Management

"Best Service Ever!"
We have worked with Creative Marketing Arts for over 10 years at various properties and we have learned that this agency is always ahead of the curve in trends, technology and creative concepts. Their team listens and translates our ideas into powerful programs that make a difference.
Paula Dalmada, Director of Operations: Colliers International

"CMA brings us more customers!"
Creative Marketing Arts began working at Vacaville Commons five years ago. To date, they have made numerous changes in our marketing programs. They work closely with schools, community leaders, and organize amazing social media programs that have taken our site to the top of the Google Search. They said they could do it but we had doubts. Thanks CMA.
Linda Rusin, The Rodde Company
"Kim and her team consistently go above and beyond!"
I have personally worked with Kim Kelley, the owner of Creative Marketing Arts, and I promise if you use this agency Kim will work hard to make certain all your objectives are met and most likey over produce. You will always get more than you were originally promised. Their team will go above and beyond to make sure you are happy.
Rina Morningstar, Port of Oakland
"The Santa Parade was amazing!"
Wow, this team is amazing. They produced a Santa parade that blew the socks off our community. We had a wonderful Santa arrival thanks to CMA. They produced all entries, booked the entertainment, created community liaisons, and followed through with seamless perfection.
Tracy Dietlein, Senior Marketing Director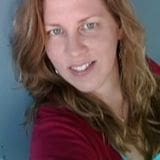 "CMA will handle your portfolio marketing needs with ease."
CMA is the most experienced and versatile marketing team I have worked with for high value shopping centers. From creating new marketing programs from scratch to enhancing what's already working, CMA will handle your portfolio marketing needs with ease.
MJ Kroll, Property Manager, Wellington Management
Creative Marketing Arts in Folsom & Truckee, CA, is the premier marketing agency for shopping centers. Call us today for more information!
Call Now