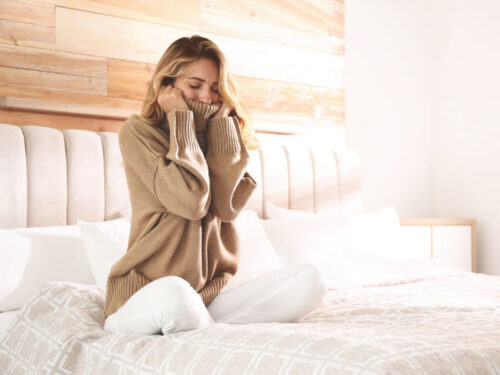 Winter 2022
Winter is taking us back to some favorite Retro pieces
Bomber Jackets—Take Flight
Winter Trends 2022
Take flight with a trend that seems to always return and take you just about anywhere you feel like going. This jacket will go well over a strappy dress or a pair of jeans. It is an essential piece to include in your winter wardrobe.
Knitwear—Don't Knit Pick
Winter Trends 2022
This is a given duh. Who doesn't know we all love knitwear? This year put a knit on everyone in the family, including those fur babies. With this being one of our colder winters, it is time to get the entire tribe dressed for warm success.
White—Wear it Just White
Winter Trends 2022
The simplest staple in any wardrobe is always white. This year the basic is being seen all over the runway under a velvet blazer or with a string of pearls—the tank top is a must this season. You may go for sequins or keep is simple.
Maxed Out—The Maxi is BACK
Winter Trends 2022
We have a love hate with the Maxi Dress. Many of us don't find them very flattering, but who cares, they are comfy and very classy. If you wear the right accessories and perfect shoes, you can turn your Maxi holiday dress from drab to FAB.
High Waisted—It is Time to Accentuate the Waist
Winter Trends 2022
High waisted clothing has been back for a few seasons now. This season pinch it in even tighter with a belt or scarf. From dresses to camisole—jeans to skirts, a belted, cinched-in look is ruling the runway.