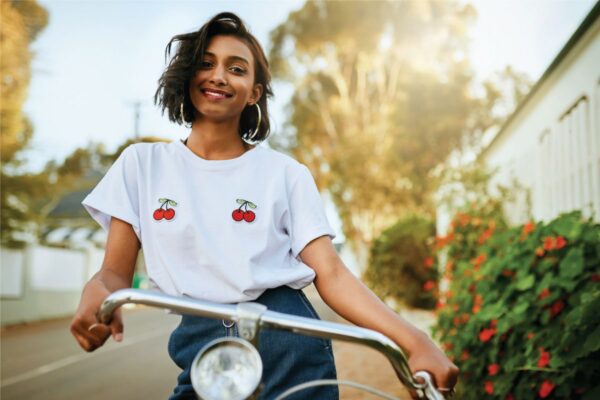 Spring 2023
Get Raw Edges and Clean Whites for a Perfect Spring Transition
Raw Edges-Big Bells & Loafers
Spring Trends 2023
Red, white, and Blue is never out of style in spring…add some hip loafers and a raw edge bell hem and you will concur the top look of the season.
Get it White from Head to Toe
Spring Trends 2023
White is always the best way to transition from winter to spring—take it from head to toe for the freshest look this spring—pack some jeans and black & white check stretch pants and you are packed for a perfect weekend.
Denim Chic
Spring Trends 2023
Glamorous chic dresses never look better than when coupled with an oversized, roughed up denim jacket. Borrow one from your boyfriend or shop local thrift shops to find the best coupling for your breakout spring inspiration. Don't forget the Jackie O sunglasses—a perfect black rim will do just fine.
Baby Doll
Spring Trends 2023
A fresh white mini–Baby Doll dress is a good way to go from spring to summer. Layer it up on a cool spring evening then peal it off in summer. This dress will get you 7-months of wear so break out the cash and buy a super high-quality piece that will last for year.
Lug Sole
Spring Trends 2023
Go from winter to spring from the feet up—still a chill in the air? Wear your checked jacket and scarf with some jeans or simple pants and finish it off with some super cool lug sole loafers. Get the best selection at Nordstrom and Bloomingdales. Bring on the spring accessories to finish the look.
Gold Finger
Spring Trends 2023
Gold accessories have been all the rage for years—try stacking them on fingers and wrists to get a rich layered look this spring. Mix it up with real and costume jewelry to stay on budget.